National Vision Administrators Member Benefits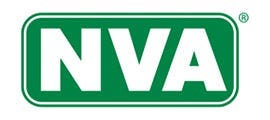 Contact Fill welcomes all NVA members to take advantage of our mail order contact lens services.
Order your lenses by:
Using 1-Step Checkout here on our website
Calling 1-866-234-1393, Daily 8:00 AM - 9:00 PM ET
If you wish to utilize your NVA benefits with your purchase, complete these steps also:
On the checkout page, answer Yes to the question, "Do you wish to use your NVA benefits with this order?"
Enter your member ID number in the space provided.
How we process your order?
Your NVA benefits are not deducted immediately when you submit an online order.
After NVA confirms your coverage with Contact Fill, the benefit amount will be subtracted from the order.
Once your prescription has been verified, and your order is ready to be shipped or picked up, your credit card will be charged the purchase price, minus any applicable NVA benefit amount.
It is the responsibility of the member to be aware of their NVA coverage before placing an order.* Orders are fulfilled whether or not benefits are in effect.
If you have any questions, please Contact Us by email or by phone.
*If you are unsure of your coverage, check on your benefits before ordering. Click HERE to visit National Vision Administrator's (NVA) website or call 1-800-672-7723 (24/7 service) to speak with an NVA Customer Service representative.